Planet Fellowship (en)
Wednesday, 25 November 2015
DanielPocock.com - fsfe | 10:30, Wednesday, 25 November 2015
I recently had a problem with a program behaving badly. As a developer familiar with open source, my normal strategy in this case would be to find the source and debug or patch it. Although I was familiar with the source code, I didn't have it on hand and would have faced significant inconvenience having it patched, recompiled and introduced to the runtime environment.
Conveniently, the program has not been stripped of symbol names, and it was running on Solaris. This made it possible for me to whip up a quick dtrace script to print a log message as each function was entered and exited, along with the return values. This gives a precise record of the runtime code path. Within a few minutes, I could see that just changing the return value of a couple of function calls would resolve the problem.
On the x86 platform, functions set their return value by putting the value in the EAX register. This is a trivial thing to express in assembly language and there are many web-based x86 assemblers that will allow you to enter the instructions in a web-form and get back hexadecimal code instantly. I used the bvi utility to cut and paste the hex code into a copy of the binary and verify the solution.
All I needed was a convenient way to apply these changes to all the related binary files, with a low risk of error. Furthermore, it needed to be clear for a third-party to inspect the way the code was being changed and verify that it was done correctly and that no other unintended changes were introduced at the same time.
Finding or writing a script to apply the changes seemed like the obvious solution. A quick search found many libraries and scripts for reading ELF binary files, but none offered a patching capability. Tools like objdump on Linux and elfedit on Solaris show the raw ELF data, such as virtual addresses, which must be converted manually into file offsets, which can be quite tedious if many binaries need to be patched.
My initial thought was to develop a concise C/C++ program using libelf to parse the ELF headers and then calculating locations for the patches. While searching for an example, I came across pyelftools and it occurred to me that a Python solution may be quicker to write and more concise to review.
elfpatch (on github) was born. As input, it takes a text file with a list of symbols and hexadecimal representations of the patch for each symbol. It then reads one or more binary files and either checks for the presence of the symbols (read-only mode) or writes out the patches. It can optionally backup each binary before changing it.
DanielPocock.com - fsfe | 07:28, Wednesday, 25 November 2015
The St Denis siege last week and the Brussels lockdown this week provides all of us in Europe with an opportunity to reflect on why over ten thousand refugees per day have been coming here from the middle east, especially Syria.
At this moment, French warplanes and American drones are striking cities and villages in Syria, killing whole families in their effort to shortcut the justice system and execute a small number of very bad people without putting them on trial. Some observers estimate air strikes and drones kill twenty innocent people for every one bad guy. Women, children, the sick, elderly and even pets are most vulnerable. The leak of the collateral murder video simultaneously brought Wikileaks into the public eye and demonstrated how the crew of a US attack helicopter had butchered unarmed civilians and journalists like they were playing a video game.
Just imagine that the French president had sent the fighter jets to St Denis and Molenbeek instead of using law enforcement. After all, how are the terrorists there any better or worse than those in Syria, don't they deserve the same fate? Or what if Obama had offered to help out with a few drone strikes on suburban Brussels? After all, if the drones are such a credible solution for Syria's future, why won't they solve Brussels' (perceived) problems too?
If the aerial bombing "solution" had been attempted in a western country, it would have lead to chaos. Half the population of Paris and Brussels would find themselves camping at the migrant camps in Calais, hoping to sneak into the UK in the back of a truck.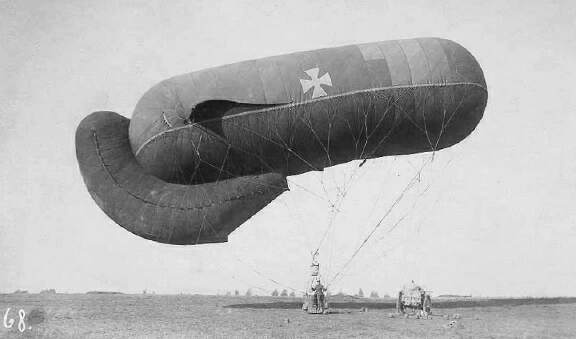 Over a hundred years ago, Russian leaders proposed a treaty agreeing never to drop bombs from balloons and the US and UK happily signed it. Sadly, the treaty wasn't updated after the invention of fighter jets, attack helicopters, rockets, inter-continental ballistic missiles, satellites and drones.
The reality is that asymmetric warfare hasn't worked and never will work in the middle east and as long as it is continued, experts warn that Europe may continue to face the consequences of refugees, terrorists and those who sympathize with their methods. By definition, these people can easily move from place to place and it is ordinary citizens and small businesses who will suffer a lot more under lockdowns and other security measures.
In our modern world, people often look to technology for shortcuts. The use of drones in the middle east is a shortcut from a country that spent enormous money on ground invasions of Iraq and Afghanistan and doesn't want to do it again. Unfortunately, technological shortcuts can't always replace the role played by real human beings, whether it is bringing law and order to the streets or in any other domain.
Aerial bombardment - by warplane or by drone - carries an implicitly racist message, that the people abused by these drone attacks are not equivalent to the rest of us, they can't benefit from the normal procedures of justice, they don't have rights, they are not innocent until proven guilty and they are expendable.
The French police deserve significant credit for the relatively low loss of life in the St Denis siege. If their methods and results were replicated in Syria and other middle eastern hotspots, would it be more likely to improve the situation in the long term than drone strikes?